Department Chair
Assoc. Prof. Kalina Hristova, Ph.D.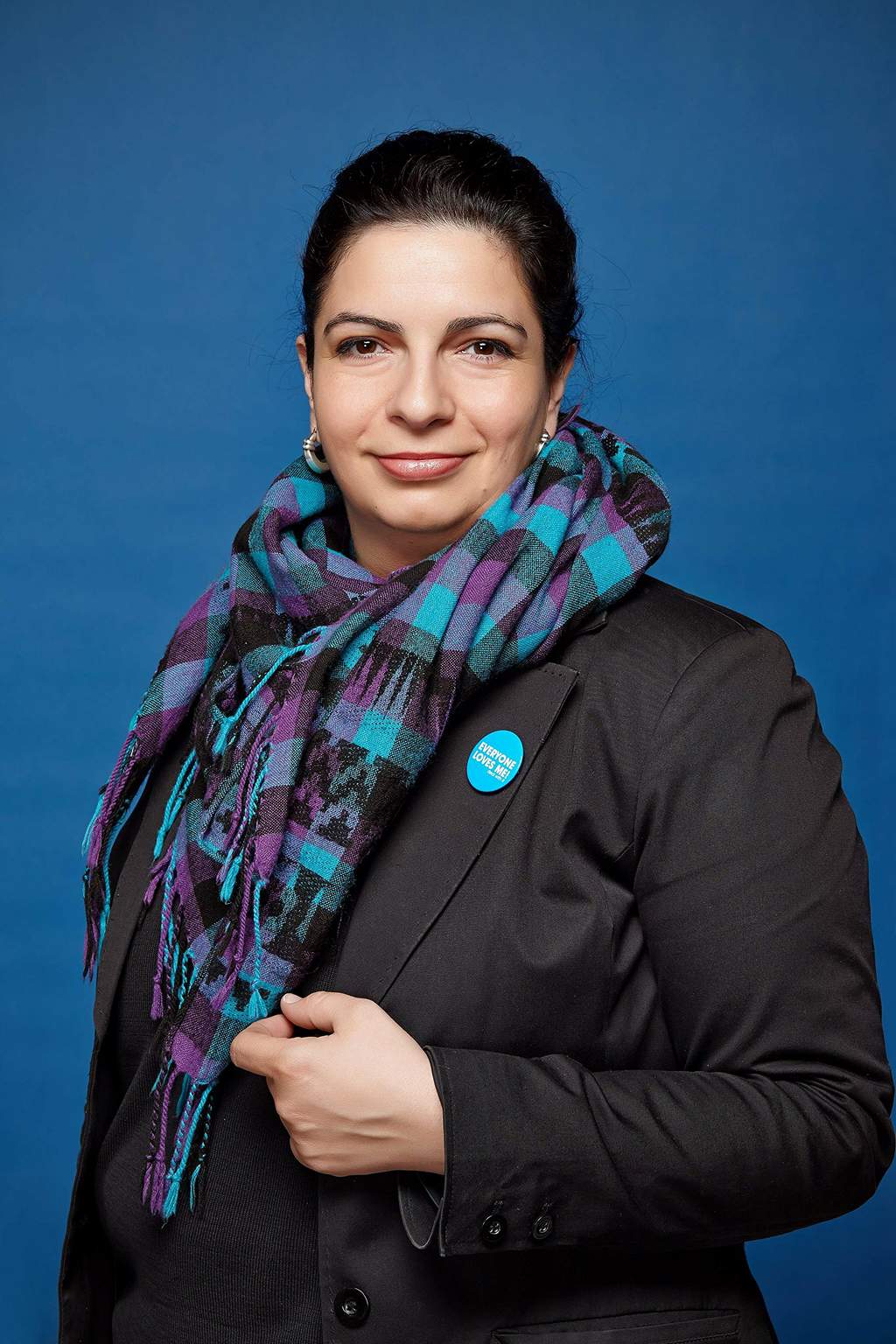 Assoc. Prof. Kalina Hristova, PhD, is an artist, a graphic artist, an illustrator and a longtime lecturer at the New Bulgarian University, Department Chair of Fine Arts since 2020. She was born in Sofia where she currently lives and works.
She graduated from the National Academy of Art in Sofia with a degree in Graphics, after which she continued in the master's program Graphic Design at the NBU. She specialized at the Academy of Fine Arts Vienna (Akademie der bildenden Künste Wien), and after returning to Bulgaria she began teaching drawing and graphics at the NBU.
Since 2004, she has been working as an assistant lecturer in painting and artwork in the Department of Cinema, Advertising and Show Business, and since 2007, she has been teaching Graphics and Illustration in the Department of Fine Arts. She is a co-author of the master's programs Poster and Advertising Design, and Illustration and Graphic Technologies.
In 2014, Kalina Hristova obtained the academic position of Chief Assistant in scientific field 8.2. Fine arts (graphic design, graphics and illustration), and in 2017, she obtained the scientific title of Associate Professor in the same scientific field.
Her creative projects are in the field of poster, classical and digital illustration techniques, and graphic technologies, and her research interests are mainly related to the theory and historical aspects of graphic and advertising design. The posters, paintings, graphics and illustrations she creates are meant to make you smile, but also to make you think about some forgotten things, about human nature, about the importance of moral values and the grotesque in advertising.
Kalina Hristova has diverse interests, both in the field of graphics and in the acrylic painting technique. She is a recognizable author of portrait graphic drawings, color graphics, and illustration. As an active artist and teacher, for her art is a form of communication not only during lectures in a university environment, but also in social activities and campaigns in which she often participates. She works on social campaigns carried out jointly with government institutions and business representatives, as well as in campaigns related to human trafficking and donations, aimed at attracting public attention through visual language and communication.
Apart from her teaching and artistic activities, Assoc. Prof. Hristova is also known as the author of numerous scientific texts and articles. You can find a list of her publications and creative performances here: WEB_Kalina Hristova.
Contact information:
Building 2, Room 511
tel.: 02/8110 511
е-mail: k_hristova@nbu.bg